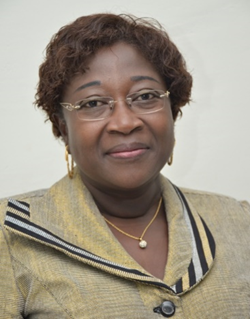 The right to personal data protection has gained ground very quickly in Africa, thanks to the continent's ties with other parts of the world. 
The African network came into being because African privacy and data protection authorities wanted to speak with one voice and make themselves heard at major events on the issue of privacy and personal data protection.
The RAPDP was established with the aim of:  
organising close co-operation between its members to encourage the sharing of ideas and experience on issues pertaining to their tasks; 
supporting states in preparing legislation on the protection of privacy and personal data, and in establishing data protection authorities; 
giving opinions and making statements on specific issues related to privacy and personal data protection; 
establishing a framework for consultation on the stakes and challenges concerning privacy and data protection which Africa faces;  
promoting African legal instruments on privacy and personal data protection and ensuring that they reflect the reality on the ground; 
co-operating with other African and international bodies and associations to entrench the right to privacy and personal data protection.
The African Network of Data Protection Authorities (RAPDP) is proud today to make its website, an ideal tool for communication, available to its members, internet users and the public at large.
As a dynamic, attractive and interactive platform to be used by everyone, this showcase will optimise our network's information and communication functions. 
As you know, our daily motto is the protection of privacy and personal data. In order to set an example, therefore, we have worked hard to ensure that our website is sufficiently secure to withstand this new breed of hackers, who take pleasure in attacking the websites of institutions around the world. 
Information and communication technologies (ICT), and in particular the internet and mobile telephones, have evolved at lightning speed in recent years, bringing tremendous opportunities in terms of contact and communication. Unfortunately, this expansion has gone hand in hand with abuses, many of which infringe users' privacy.
We are seeing a growing number of unfortunate incidents involving people of all ages, and an increase in the number of complaints about online identity theft, addresses being stolen, emails hacked, etc.
There is a real need, therefore, for us to combat this phenomenon and, by creating our website, we have made a significant contribution to the constant uphill battle to protect people's privacy and personal data.
This website, then, can be seen as a platform for sharing first-hand experiences and information, in the interest of building a better world.
Marguerite OUÉDRAOGO/BONANÉ
       (Chevalier de l'Ordre National)