Member's News
The Information Regulator South Africa (Regulator) as part of its provincial roadshow programme visited South Africa's Mpumalanga province from 19 to 20 July 2023, bringing the Regulator "closer to the people". The roadshows are characterised by a series of activities with an aim to engage with the community members and stakeholders at large extensively and robustly on the right to privacy as it relates for protection of information and the right of access to information.
In the past few weeks, the Information Regulator of South Africa (Regulator) has been conducting assessments on compliance in terms of South Africa's data protection law, the Protection of Personal Information Act (POPIA). The assessments were conducted on several private bodies across the country, these include Nedbank, a financial institution, and online-gifting company, Netflorist.
Annual Report 2022 for the DPO (Data Protection Office of Mauritius) for the period of January to December 2022.
The personal data protection agencies of Angola and São Tomé and Príncipe, represented by their Chairpersons, Maria das Dores Pinto (APD) and José Manuel Costa Alegre (ANPDP), initialed, this last Thursday, (15 June), a partnership agreement, with the aim of promoting a greater public culture on privacy and protection of personal data.
The Angolan Data Protection Agency (APD) and the Moroccan National Commission for the Control of the Protection of Personal Data (CNDP) signed this last Tuesday (13 June), an agreement of partnership on the protection of personal data.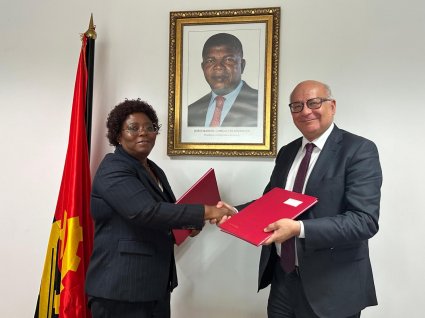 No dia 29 de maio, na Cidade da Praia, a Comissão Nacional de Protecção de Dados (CNPD) recebeu uma delegação da Comissão de Proteção de Dados Pessoais (CPD) do Senegal, encabeçada pela sua presidente, Senhora Awa Ndiaye.
Enquadrado na comemoração do 8º aniversário da tomada de posse dos seus membros a Comissão Nacional de Protecção de Dados (CNPD) realizou, no dia 30 de maio, uma Conferência sobre o Tratamento de Dados para Fins Sociais, visando demonstrar a conformidade desses tratamentos com o regime jurídico de proteção de dados pessoais.